Line 26:
Line 26:
 
 
 

{{userbox | border=#9900cc| mainbkgd=#FFF| codebkgd=#CCCCFF| codecolor=#FFFFFF| code=[[Image:Its A Magical World.png|50px]]| msg=This user owns '''[[It's a Magical World]]'''.}}

 

{{userbox | border=#9900cc| mainbkgd=#FFF| codebkgd=#CCCCFF| codecolor=#FFFFFF| code=[[Image:Its A Magical World.png|50px]]| msg=This user owns '''[[It's a Magical World]]'''.}}

−

{{userbox | border=#336600| mainbkgd=#ccffcc| codebkgd=#336600| codecolor=#FFFFFF| code=[[Image:The Essential Calvin and Hobbes.png|48px]]| msg=This user owns '''[[The Essential Calvin and Hobbes]]'''.}}

+

{{userbox | border=#336600| mainbkgd=#ccffcc| codebkgd=#336600| codecolor=#FFFFFF| code=[[Image:The Essential Calvin and Hobbes.png|]]| msg=This user owns '''[[The Essential Calvin and Hobbes]]'''.}}
---
Revision as of 20:12, 6 September 2018
I will credit myself and say I was partly the source of the wiki theme overhaul 😉
Hello! I am Enracer, an editor of the Calvin and Hobbes Wikia.

I am a big fan of comic strips, especially Calvin and Hobbes and Peanuts. I love to edit on FANDOM and am admin of quite a few wikis. I am also proficient in HTML & CSS.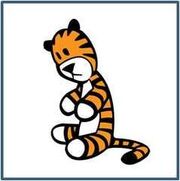 |-
|
|-
|
Community content is available under
CC-BY-SA
unless otherwise noted.