m (Fixed typo)

Line 5:
Line 5:
 
 
 

==My contributions==

 

==My contributions==

−

I have added to a lot of Calvin and Hobbes articles, and will continue doing so. On the side is some Calvin and Hobbes fan art that I drew and coloured digitally (sorry it's so small). More of my art on the side (the [[Tracer Bullet]] artworkI only coloured).

+

I have added to a lot of Calvin and Hobbes articles, and will continue doing so. On the side is some Calvin and Hobbes fan art that I drew and coloured digitally (sorry it's so small). More of my art on the side (the [[Tracer Bullet]] only coloured).

 

[[File:LOL32.png|thumb|220x220px]]

 

[[File:LOL32.png|thumb|220x220px]]

 

[[File:LOL29.jpg|thumb|220x220px]]

 

[[File:LOL29.jpg|thumb|220x220px]]
---
Revision as of 21:23, 14 January 2019
About me
I am an author and an artist, and am currently working on a novel that I hope to publish in the next few years. I am part of one wiki so far:
The Calvin and Hobbes Wiki If you like making comics, as I do, go ahead! I encourage cartooning, but if you want to try to make the best comic ever, I am sad (not really that sad) to say that you cannot make the best comic strip ever. That has already been done by Bill Watterson.
My contributions
I have added to a lot of Calvin and Hobbes articles, and will continue doing so. On the side is some Calvin and Hobbes fan art that I drew and coloured digitally (sorry it's so small). More of my art on the side (the Tracer Bullet artwork only coloured).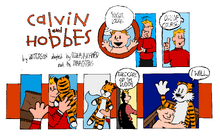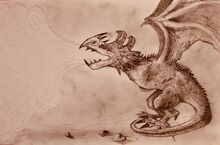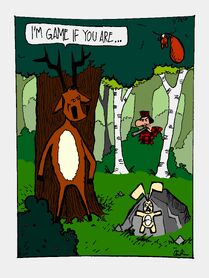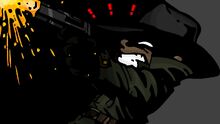 My favorite pages